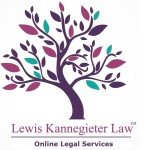 For clients looking for a little assistance, but who do not want or need full representation, we offer a variety of unbundled, or limited scope, services through our Virtual Law Firm available at www.YourMinnesotaFamilyLawyer.com.
With unbundled legal service clients hire an attorney for a specific or limited purpose instead of retaining the attorney's services for full-representation. The client is able to get legal advice and coaching on a particular matter while representing himself (pro se) on the case. Our Virtual Law Firm allows us to provide these services securely online.
If you ready to proceed, please Request Information on our services or Schedule an Appointment with Jennifer.