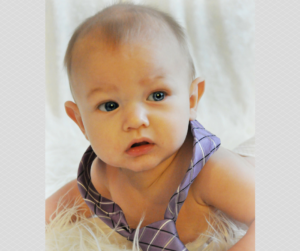 Your children mean the world to you. You worry about their safety and happiness. Why wouldn't you do everything you can to protect them?
As parents nothing matters more to us than the well-being of our children. This concern starts even before our children are born and lasts long after they become adults. The desire to care for their children is often the main reason many parents choose to get an estate plan in the first place. With traditional estate planning you appoint guardians to raise your children if something happens to you, you establish a trust to provide for your children until they are "old enough" to inherit, and you breathe a sigh of relief believing your children are protected.
However, traditional estate planning can leave your children vulnerable at a time when they need the most protection. The guardian nomination in your will does not come into play until well after you are gone. In the immediate aftermath of a tragedy there may be chaos and confusion about who should care for your children. Your children may even be placed in temporary foster care while things are sorted out. With traditional estate planning there is no short-term plan for your children and there are no instructions provided on how to care for your children. In many ways traditional estate planning fails to plan for the well-being of your children.
With her Total Estate Planning approach attorney Jennifer R. Lewis Kannegieter is dedicated to helping her clients prepare a complete plan that will provide protection and guidance during a difficult time. Parents' Peace of Mind Planning provides parents extra comfort and added security knowing their children of all ages will be protected.
With our Parents' Peace of Mind Planning for Minor Children we do more than appoint guardians in your will and establish a trust. We help you select both permanent and temporary guardians for your children and make sure all potential caregivers know exactly what they are supposed to do if something unthinkable happens. We make sure you are prepared, and your children protected, for the worst case scenario.
We understand that your desire to protect your children lasts beyond your child's eighteenth birthday when your child is legally viewed as an adult. If your adult child becomes sick or injured you might find yourself struggling to get information on their condition and fighting to make sure they are cared for. While many traditional estate planners overlook the vulnerability of adult children, with our Parents' Peace of Mind Planning for Young Adults your children will have the legal documents in place to protect them in their time of need.
With Parents' Peace of Mind Planning Jennifer Lewis Kannegieter takes the extra steps to make sure your children are always protected, no matter what happens. That's what 'peace of mind' is all about.