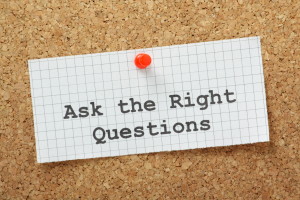 How much does it cost to have an attorney do your Will? I see this question fairly often and while it seems like a very easy question, there is no easy answer.
Keep in mind the legal field is notoriously bad about publicizing information on legal fees. Law firm websites rarely contain information on what or how they charge for websites. Even between lawyers the topic of legal fees is often taboo. This general attitude against publicizing fees can make it hard to get a good feel for what the going rate in your community is. When trying to compare the cost for estate planning it is important to compare apples to apples and understand what it is you are comparing.
The first thing you should ask is how are fees calculated?
Legal fees for estate planning can be calculated on an hourly basis or a flat fee for the service. With an hourly fee it may be hard to predict ahead of time what the total cost will be, whereas a flat fee can give you the total cost before you start. An estate plan for a flat fee of $1,000 will cost less than an estate plan charged at $200 an hour for a total of 6 hours. A case that one firm spends 5 hours on, another firm could spend 10 hours on.
The second question to ask is what is included?
Sometimes the price you will be quoted includes ONLY the will. Only later will you learn that if you want a complete estate plan that includes important legal documents such as Health Care Directives and Powers of Attorney you will be charged more. There may be additional costs involved for phone calls, emails, or meetings, either during the initial process or later on if you have questions. There may even be hidden costs for copies or postage. When comparing costs be sure to ask what all is included in the quoted price and what extra charges you can expect.
The final thing to keep in mind is the fact that a Will is just one aspect of estate planning.
A Will only comes into play after your death, if you have probate assets. A Will does not override beneficiary designations or joint assets. A Will does not control what may happen if you are incapacitated. There is no one-size-fit-all simple Will. 
That's why we take a Total Estate Planning approach at Lewis Kannegieter Law, Ltd. Total Estate Planning takes a holistic approach considering both the legal process as well as the personal and emotional needs of the client. With our Total Estate Planning packages clients receive a comprehensive plan, including but not limited to a Will, Health Care Directive, Power of Attorney, and our exclusive Total Estate Planning Organizer. You will also receive an education on the legal process and a trusted advisor who will be with you every step of the way. We make sure you, and your loved ones, are as prepared as possible for whatever comes your way.
Total Estate Planning packages are offered on an all-inclusive flat fee basis. During the Personal Strategy Session we assess your situation, explain your options, and together choose the type of plan that meets your needs and accomplishes your goals. Before retaining our services you will know the total flat fee cost of your estate plan. While we do offer a wide range of packages to fit each client's specific legal needs, our  most popular packages range from approximately $500 to $1,500.