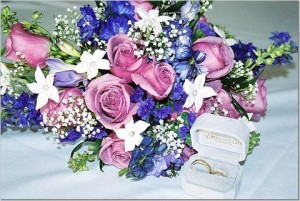 Most people think of marriage as a declaration of love and commitment, not as a legal contract that defines the financial and familial obligations of each party. That is, until they start negotiating a divorce settlement and discover their state's policy on the division of marital property and spousal support. Although not every couple establishes a prenuptial agreement, there are several good reasons for having a smart prenup in place before saying those magical words, "I do."
What is a Prenup?
A prenuptial agreement is a legal document that allows the couple to make decisions about their finances and marital property should they eventually decide to part ways. You cannot circumvent the child custody statutes in your state through a prenuptial agreement, although you can decide who gets to keep the family dog. The terms of the prenup must be legal and should be fair to both parties. For instance, an agreement that would leave one spouse homeless with no source of income would not be enforceable.
A prenup is particularly useful when one, or both parties, enter into the marriage with valuable assets or has children from a previous relationship. Older couples are more likely to consider a prenup because they have more assets to lose. Those who are exchanging matrimonial vows for a second or third time recognize that having a customized financial game plan in place can make divorce proceedings less stressful. A prenup can eliminate later disputes over assets during a divorce and save the couple from acrimonious, time consuming and stressful litigation.
When Should You Consider a Prenup?
A prenup might be a good idea if you have any of the following concerns:
Providing peace of mind for the partner who has significantly more income or wealth
Making sure your business remains intact, in your name
Defining assets such as property, a retirement fund or investments as separate property, not marital property
Retaining possession of family property, heirlooms or an anticipated inheritance after a divorce
Looking after the long-term interests of children from a previous marriage
Worrying that changing your career plan to raise children will leave you at a financial disadvantage
Avoiding interference with an estate plan
Financing long-term care for elderly parents or relatives
Starting Your Marriage the Right Way
The divorce laws in most states work on the assumption that both partners in a marriage have agreed to pool their tangible and intangible assets, and the courts generally attempt to make an equitable and fair division of these assets following a divorce.  A prenuptial agreement gives you and your intended spouse the opportunity to consider potential areas of disagreement regarding your financial future and address them in a forthright and realistic manner.